You must expect great things of yourself before you can do them. Michael Jordan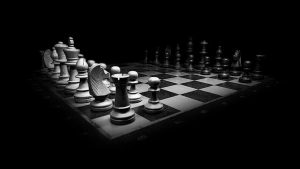 This integrated approach works particularly well with young professionals, people with emotionally demanding work roles and professionals who are undertaking a challenging or significant change at work or in their private life.
Similar to coaching, coach-therapy is forward-facing and goal-oriented like coaching but with a therapeutic dimension which deepens the coaching process and enriches the outcome.
A key advantage of coach-therapy over coaching is that it can maintain both focus and momentum. As a dual-trained practitioner I work holistically and across the full spectrum of emotion. By working seamlessly I can help you save time, money and emotional upheaval.
It's not the load that breaks you down, it's the way you carry it. Lou Holtz
WHAT YOU CAN EXPECT
Very often, in exploring goals and challenges, people stumble over their own 'stuff'- the self-limiting beliefs we all have. As a coach and therapist I can sensitively support you, and challenge you, to recognise unhelpful patterns of behaviour, identify how and why they developed, and replace them with new helpful ways of understanding yourself. It's not for the faint-hearted. It's psychologically challenging and undoubtedly emotional. The rewards can be vast.
At its heart, coach-therapy works through a process of active listening and attention to your verbal and non-verbal communications, skillful reflecting back of this data while helping you to feel safe, and structured support to decipher what it all means. It's science mixed with a little art, and it can feel like magic.
To evoke the mix of authenticity, creativity, interpersonal competence, and influential impact that is the overarching goal of leadership coaching, it's scope must straddle personal and organisational domains. Graham Lee
INFLUENCES
My own therapeutic coaching approach draws upon an integrative model developed by Popovich and Jinks (2013) called Personal Consultancy. I use a combination of coaching skills, psychological knowledge and therapeutic inquiry to deliver a rounded, dynamic, client-centred approach. And as always, my work is underpinned by my Humanistic beliefs in creativity, free will and human potential.
COST OF COACH-THERAPY
Initial free 45-minute 'chemistry' session to assess our compatibility and the suitability of coach-therapy for your particular needs and objectives.
Individuals – Sessions cost £90 and last up to 90 minutes. 10% discount when paying in advance for a block booking of 4 or more sessions.
Organisations – Sessions cost £105 per 90-minute session.
Sessions can be fortnightly or monthly.