All my life, my heart has yearned for a thing I cannot name. André Breton
When we push ourselves to reach new goals, we very often encounter our deep-rooted self-limiting beliefs. This is normal. As a coach and therapist I can support you to recognise unhelpful patterns of behaviour, identify how and why they first developed, and replace them with new helpful ways of understanding yourself. As a process, it's psychologically challenging, undoubtedly emotional  and the rewards can be vast.
It's not the load that breaks you down, it's the way you carry it. Lou Holtz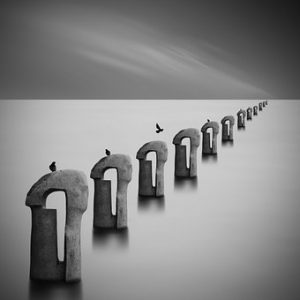 WHAT YOU CAN EXPECT
Active listening and structured support underpin this approach. I will be alongside you as we examine your intrinsic motivation and self belief; I will work with you to identify your patterns of relating and what is meaningful to you.
Successful coaching leaves people feeling stronger in themselves as if their inner core has grown. Peter Bluckert
A key advantage of coach-therapy over the single pursuits of coaching or therapy is that it maintains focus and momentum. As a dual-trained integrated practitioner I work seamlessly across the whole spectrum saving you time, money and emotional upheaval.
INFLUENCES
My own therapeutic coaching approach draws upon an integrative model developed by Popovich and Jinks (2013) called Personal Consultancy. I use a combination of coaching skills, psychological knowledge and therapeutic inquiry to deliver a rounded, dynamic, client-centred approach. And as always, my work is underpinned by my Humanistic beliefs in creativity, free will and human potential.
COST OF COACH-THERAPY
Initial free 'chemistry' session to assess our compatibility and the suitability of coach-therapy for your particular needs and objectives.
Sessions cost in the region of £100-£120 for 90 minutes. 10% discount when paying in advance for a block booking of 4 or more sessions.
Sessions can be fortnightly or monthly.