I'm just listening to my heart beat to the tune / I've been singing from the start since I learned the truth / I gotta make my own decisions 'bout what to do / Can't be changing up the rhythm just for you. Plan B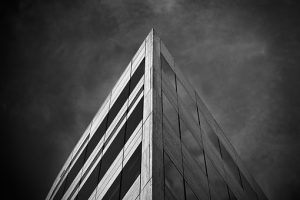 I work with young people to help them develop a healthy sense of identity and to grow in confidence. This may involve helping them to tackle difficult social situations, rise to challenges in education or at work, or manage their anxieties about the future.
YP mentoring is aimed at young people aged 14 years and over. It offers a structured approach to self development combining psycho-education and one-to-one coaching.
WHAT TO EXPECT
You can expect to find out a lot about yourself. Together we will explore the big question of what makes you you. There will be plenty of exercises to stimulate personal growth which we can use as starting points for our discussions. You'll develop greater clarity, personal meaning and a sense of direction helping you to make good decisions and effect personal change.
Every human has four endowments – self-awareness, conscience, independent will and imagination. These give us the ultimate freedom… The power to choose, to respond, to change. Stephen Covey
WHAT IT IS NOT
It is not a substitute for therapy. We can work with issues of worry and sadness but it is beyond the scope of the programme to address issues of self-harm, depression or significant anxiety. If you are aged 14 years and over and you are experiencing any of these symptoms please enquire about counselling. You may be able to get some support through statutory services (CAMHS or GP) or you may wish to see me privately for counselling. Click here for more information.
COST OF YP MENTORING
Parental consent and cooperation is a requirement for this programme.
Initial free 30-minute 'chemistry' meeting along with a parent to assess our compatibility and the suitability of YP mentoring for your particular needs and goals. A parent is not required to attend further sessions.
YP mentoring is organised in 2 blocks of 5 sessions each lasting up to 60 minutes. Each block costs £175 which must be paid for in full upon booking.
Sessions can be weekly or fortnightly to fit around educational, training or work commitments.
ORIGINS OF THE YP MENTORING SCHEME
The YP mentoring scheme is an adaptation the approach I conceived, and for which I won an award in 2017, called Diagonal Mentoring™. The original programme proposes structured peer learning with wrap-around one-to-one coaching to support young people at a critical time in their personal development. Adolescence is characterised by identity formation, interpersonal and social challenge, and significant biological changes in the brain.
Similar to Diagonal Mentoring™, YP mentoring is for young people age 14+ years and it broadly embraces the same psychological and philosophical content. Its delivery methods are also very similar. However, because YP mentoring does not offer the peer learning element it can be accessed directly by a young person with consent from a parent.